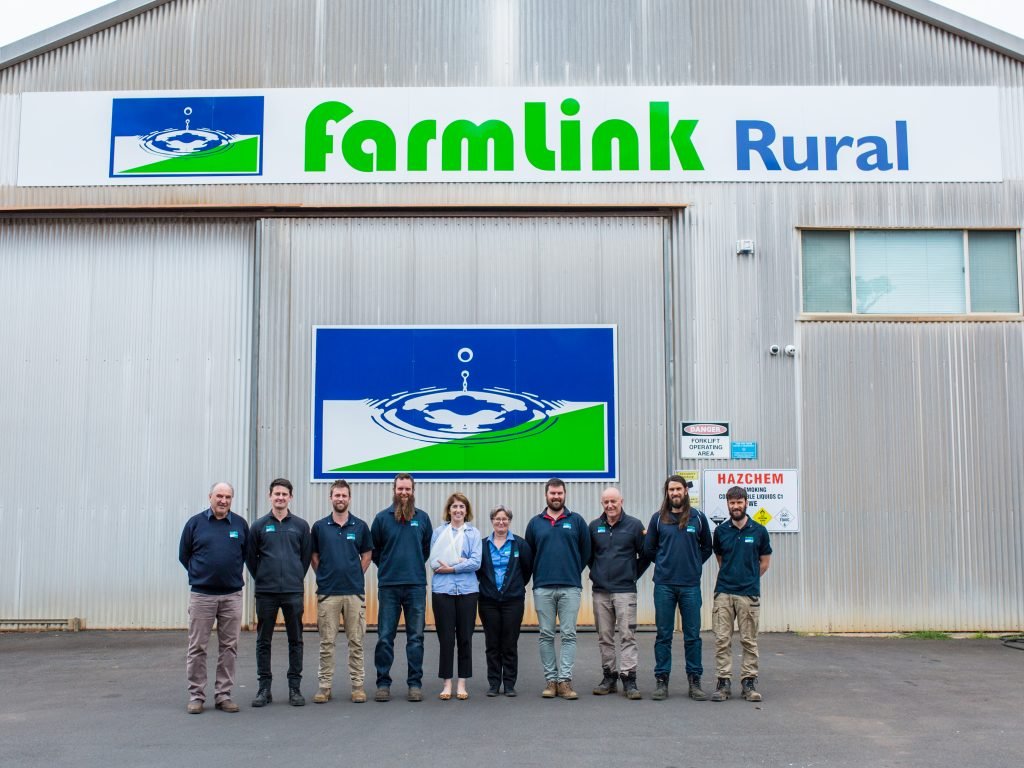 Servicing farmers since 2004
At Farmlink Rural, we believe a major strength is that we are truly local. We are a locally owned business based in Manjimup WA, servicing farmers since 2004. We provide expertise in large scale irrigation projects, agronomy, soil moisture and weather monitoring and the supply of farm equipment, chemicals and fertilisers.
Money spent with us is retained in our community. This is important to us, it is a philosophy that runs through everything we do and it is this willingness to see our town thrive that helps Farmlink Rural to further business success.
But our business doesn't stop there, we supply & support growers statewide, with our wide range of experience and strong supply chain we can offer the products you need to grow your business where you need them, when you need them. 
Servicing horticulture and agriculture markets, we supply and deliver growers across the whole of the South West.
A locally owned business, we pride ourselves on our customer service, support of the local community and a wide range of technical knowledge to help you get the best from your crops.
Working to support our local community
As a proud local business, we are fortunate to sponsor a number of community groups and events, many of which help create our vibrant, prosperous local community.
Talk to one of our team and find out how we can help you today.